Pro Arbeit – Kreis Offenbach (AöR)
Germany
Pro Arbeit – Kreis Offenbach (AöR) is a public institution and acting as a job center in the County of Offenbach (Hessia, Germany) since 2005. Our legal mandate is to support people in social emergencies. Main tasks are the provision of benefits to support the livelihood of beneficiaries and their integration into the labor market, so that they can make a living from their own resources. Our employer service offers holistic, customer-oriented support for companies in the regional employment market – with a comprehensive range of services for the placement of qualified applicants. In order to achieve our goals, around 410 motivated employees are standing by our citizens. 
The European Project Management (EPM) is a young innovative team of Pro Arbeit and responsible for the development and implementation of transnational projects. This enables the whole organisation to participate at European level. 
Our primary task – to design projects that integrate people more easily, better and faster into the labour market – is always in the focus. All projects follow the guiding principle: "Not about us without us". We live the principle of co-design in the conception phase as well as in the implementation.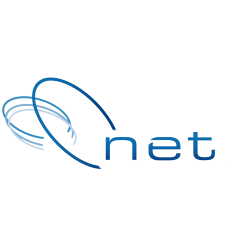 Associazione N.E.T. – Networking Education and Training
Italy
The Associazione N.E.T. is a not for profit association founded in 2001. Thanks to the participation in national and European funding programs, Associazione NET supports the objectives and priorities of the European Union, such as citizens well-being, the fight against social exclusion and discrimination, sustainable economic development and environmental protection. Active throughout the whole national territory, they offer integrated consultancy and technical assistance on financing opportunities to private and public entities. A rich network of transnational partners, located all over Europe, favors international connections and helps to speed up the innovation and competitiveness processes of local systems.
Our targets
Our projects, based on creative ideas, innovation and participation, are addressed at any group at risk of social and job exclusion as well as living critical and troublesome situations. We offer them:
Acquisition / updating of professional skills and competences
An effective social and job placement
Support to the social integration process
Our Offer
Associazione N.E.T. provides specific skills in the management systems of European fundings, community planning techniques and administrative and operational management of funded projects. They also aim to contribute to local and regional development through activities and projects on the following issues:
New objectives relate to:
Innovative training offer
Employment and self-entrepreneurship support
Environment Protection
Promotion of ethical and healthy cuisine
Development of sustainable tourism and building
Equal opportunities
36,6 Competence Centre (36,6 Centrum Kompetencji)
Poland
36,6 Competence Centre (based in Lodz, POLAND) is an umbrella institution gathering professionals from many fields establishing interdisciplinary Experts Zone for the local development through international experience exchange.
It was established in 2011 by professionals with academic background and experience in EU projects since 1999. Additionally in 2015, 36,6 Scotland was set up in Glasgow as a sister company expanding the activities in the UK.
We provide non-formal education along with guidance and coaching support to numerous target groups.
Key activities performed:
Developing educational content for blended learning
Vocational guidance, counselling, coaching (ICC-International Coaching Community licence)
Trainings, workshops, seminars, conferences
Publications with Polish Erasmus + Agency on ECVET
Research and analysis
Project management and evaluation
Networking, dissemination
Deliverance of soft skills & empowerment workshops
Literacy & numeracy courses for adults
Provision of internship programmes
Conducting eco-awareness campaigns
Experts' Panel for ECORYS Poland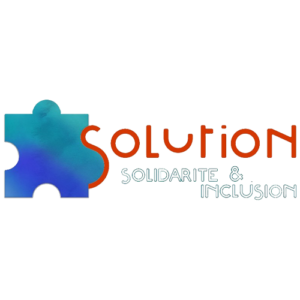 Solution : Solidarité & Inclusion
France
Solution: Solidarity & Inclusion is an NGO based in Paris developing innovative actions to promote social cohesion through non formal education.
The objective of the association is to boost social inclusion among younger adults by proposing several kinds of activities allowing to foster mutual acceptance, stimulate human interests by offering cross-cutting activities, design educational programs to open minds and strengthen fair dynamics between cultures and generations.
Solution focuses on the following areas:
Integration of disadvantaged groups on the labor market
Entrepreneurship as an opportunity for people with fewer opportunities
Integration of migrants in the society
Women empowerment
Gender equality for everyone
Active citizenship both on European and local levels
Ecological awareness
Solution operates in a multicultural and socially complex environment: in Paris and its suburbs there are more than 100 different ethnic communities whose younger adults may face economic difficulties, as well as social and labor exclusion. Such groups are often excluded from extra scholar offers, which may help them to acquire new skills enabling a better integration into society. Solution's mission is to propose to these people non-formal education activities bringing together different publics and stimulating, this way, intercultural and intergenerational dialogue while promoting the acquisition of soft and hard skills useful for professional and social purposes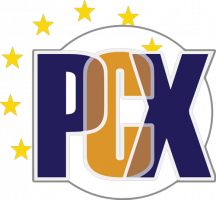 PCX Computers & Information Systems LTD
Cyprus
PCX is a Cypriot SME and one of our partners, with high expertise in applying innovative technology solutions in education. It was established in 1998 in the beginning of educational reformation due to Technology and World Wide Web development.
As an ICT consulting company, PCX has the capacity and the knowledge to promote the benefits of the application of ICT solutions and the adoption of digital solutions at enterprise and educational level.
Its core business is focused on 3 main lines of expertise:
Consulting & Advising: Highly specialized services to support SMEs development.
Education & Training: Innovative training methods and tools, training materials and contents' production on different areas of business development.
Specialised software development and web designing and development.
Asociación ACE. Aprende, Coopera, Emprende
Spain
ACE located in León (Spain) is a non-profit organisation set up in 2012, with the aim of promoting lifelong learning.
It brings together the expertise of a group of 4 professionals who have worked previously in the public sector. All of them have trained students in several fields: entrepreneurship, equal opportunities, innovation, organic farming, e-learning and international cooperation projects